We spent 4 days in North Lake Tahoe last week/weekend and enjoyed every moment of celebrating our 2nd wedding anniversary!  We stayed super active kayaking, hiking, and playing American Ninja Warrior at a ropes course in Squaw Valley  :) (We stayed at the Franciscan Lake Lodge in Tahoe Vista and would HIGHLY recommend it!  The owners/staff were amazing, the rooms were beautiful and the private beach was so beautiful!)
Enjoyed plenty of "vacation" foods while we were on our trip ... yummy beach food, plenty of wine and breakfast at the Log Cabin Cafe in Kings Beach (Rachel Ray approved!) ... so it's back to keeping lots of veggie-loaded meals and easy protein on hand.
I made this salad before I left ... but can't wait to hit up the Farmer's Market to make another batch!
Chopped Heirloom Tomato Caprese Salad
(serves 2 ... but I probably ate the whole thing.)
3 Large Heirloom Tomatoes
2 Tbs Extra Virgin Olive Oil
1/4 C Chopped Fresh Basil
1/4 C Fresh Mozzarella Cheese Curds (chopped fresh mozzarella would also work...just got these at the suggestion of the farmers' market lady and they were awesome)
Cut the tomatoes into large pieces toss with oil, basil and cheese.  Chow down!
Here are two of my other favorites right now ... have giant batches whipped up and sitting in the fridge!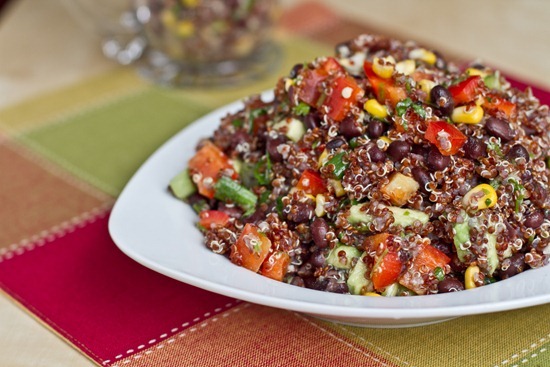 Remember... a vacation weekend (away or in your own kitchen) is just that.  You enjoyed it!  It was delicious!  and now it's time to get back to yummy healthy foods.  I said yesterday - and will probably continue to say -
"Fall of the wagon.  Just don't get dragged behind it.  Jump back on and ride even harder."